WHAT ARE WINGDINGS?
In 1984, Charles Bigelow and Kris Holmes created Lucida Icons,
a digital dingbat font serving as an ornament to aid users in decorating their text with symbols. The font would be purchased by microsoft in 1990, renaming the font to Wingdings, a combination of "Windows" and "Dingbat".
MEANING & ORIGINS
Wingding pulls it's symbols from a wide variety of places, from astrology to religion, with some simply being carried ornaments from typewriter dingbats.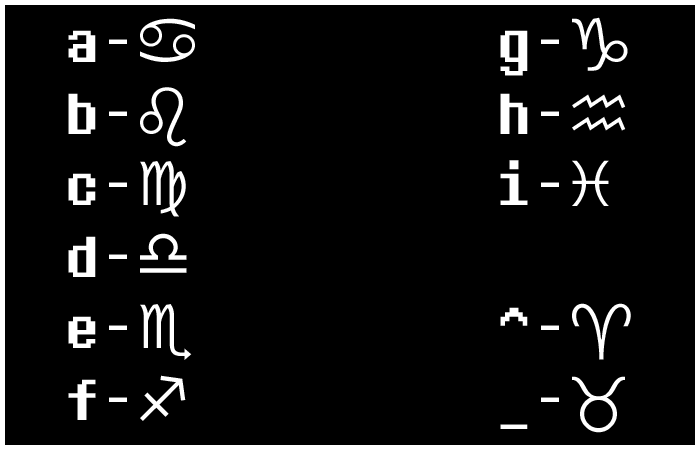 Lowercase letters, a-i, create the first ten symbols of eastern astrology, those being Cancer, Leo, Virgo, Libra, Scorpio, Sagittarius, Capricon, Aquarius, and Gemini. However for some reason, the remaining zodiacs, Taurus and Aries, are seperated into the caret and undercore, respectively.

In eastern astrology, these twelve signs represent the twelve thirty degree divisions that make up the sun's rotation around the sun, with each zodiac sign being asigned to a different segment of the year.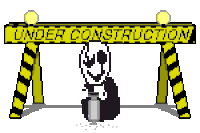 This page is still a work in progress! I'll cover more of the symbols and origins soon!
If I got any information wrong yell at me on my page's comments!